About Waramete || Wiki Rules || Recent Changes

Ushinawareta Mirai o Motomete (失われた未来を求めて, lit. "In Search of Lost Future"), subtitled "À
la recherche du futur perdu" and sometimes abbreviated as Waremete (われめて) is a Japanese romance
eroge Visual Novel developed and published by Trumple. An anime adaptation began airing on Fall 2014.
This wiki contains heavy spoilers to the series. Read at your own risk!
---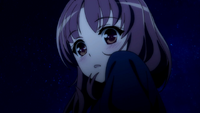 Coming soon
Coming soon
Coming soon
Read more...
Currently there are 98 articles and growing.
Make sure to read the rules before editing.
• October 04 | Start of the Anime
• October 27 | Start of the Second Manga
Current Poll
What is your opinion on the anime?
Previous Poll
N/A
| Rank | Poll | Votes | Percentage |
| --- | --- | --- | --- |
| 1st | N/A | 0 | % |
| 2nd | N/A | 0 | % |
| 3rd | N/A | 0 | % |